we are bestA Complete Solution
For Your Business
eCraft ERP is a "Perfect Suite" that automates the entire operations of the garment manufacturing process with seamless integration at all levels and web enabled. Today, eCraft ERP is being used as a vital management tool in the manufacturing outlets of apparel (Knitted, Woven & leather).
The product refinements are constantly carried out for the last 10+ years and greatly fine tuned with generalized concepts and features to match the industry needs in total.
It scalable to small, medium and larger Corporate's with multi company and multi user options.
eCraft ERP is developed using the latest state of art technology tools and ensures easy migration to any latest plate forms. eCraft ERP also supports Wide Area Networking to connect and synchronize the data between your offices and factories at multi locations.
eCraft ERP supports Digitization of the documents, International EDI (Electronic Data Interchange) and bar coding integration at all levels.
Automatic alarming and messaging on enquiry follow up's, order summary, cost deviations, schedule with Time and Action calendar deviations, reminders on approval deadlines, quality definitions and control, payables and receivables alerts, Bill pass pending list, etc..
The web enabled modules allows the management to view the Enquiry / Follow Up's/ Order details / Planning and Scheduling / Budgeting /Bill of Material / Purchase and Stock with Value / Process & Production status / Quality Approval & Inspection / Approvals status / Inventory Management / Dispatch status from any part of the world and also has the facility to generate any specific in formations instantly.
eCraft ERP Suite offers a comprehensive, affordable and customizable collection of CRM applications, designed exclusively for the Buying houses and agencies to facilitate their operations by virtually managing their business over the web.
This 100% web-based, full functioning CRM application enables you to make your marketing,sales order management,order planning and scheduling with Time & Action calendar,schedule tracking,Quality & Inspection Update,Invoicing,Receivables & Payables, Supplier Rating… etc by streamlining processes and building solid relationships with your customers and Suppliers. With it,you can build knowledge-based marketing, sales, order & approval schedules, production status update, quality & Inspection management, schedule Vs Actual's tracking with a secured and synchronized view of orders, status, quality watch, approvals, shipment Info., receivables and payables etc...
* 100% web-based, providing multi location access and easy synchronization of data.
* Secured Login gateways to varied user groups.
* Flexible customization to the specific needs.
* Rapid deployment and easy customization with our powerful Workbench tool.
* Lower cost of ownership and faster recognition of Return on Investment.
* Proactively guides information to users and automates dialog with customers.
* Central data repository providing a single, 360-degree view of order history & supplier performance.
* Instant updates to the customers and self from marketing to dispatch with T & A calendar enhances business efficiency & productivity.
* Intuitive and easily scalable for the User Groups to learn and handle the software with appropriate data entry routines.
* Generates an online catalogue from the manufacturers end and the distributors views thru' the catalogue and orders for the interested product online. The system facilitates online order placements dispatch advice gets generated online and the delivery confirmation gets emailed automatically to the distributor.
* Facilitates the management to track the daily orders, daily dispatches, marketing executive's achievements Vs Targets, order cancellations, anytime stock summary with value across the channels,sales summary distributor wise, budjeting Vs Actuals report etc.
* Provides a detailed ledger along with the group outstanding's report.
* Minimizes the Inventory losses and enhances the working capital reserves .
* Enables the company to have their financials status clear and make necessary follow-ups on the pending bills.
* Helps the management to regulate the inventory flow at any given stage and maintains the relevant stock for the current running orders as per the schedule.
* Supports Digitizing the documents, International EDI (Electronic Data Interchange) and bar coding standards.
* Application for budgeting & approval, bill passing, special requisition approval and MIS query view.
EASE STEPS & E-Commerce Platforms Our Working
Process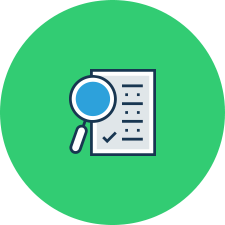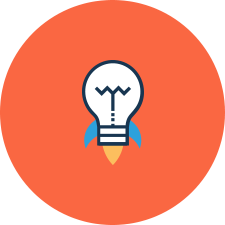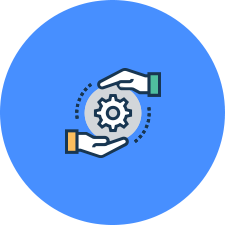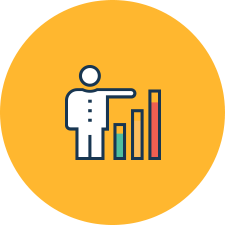 04. Support & Maintenance